Ferroalloys plants
Specialized in Submerged Electric Arc Furnaces, supplying low voltage secondary circuits, control and regulation systems and electrical engineering for medium and low voltage.
 Ferroalloys Market Products
GECSA, as a specialist in electric arc furnaces, has developed a parallel line in the design of complete secondary for submerged arc furnace. These furnaces have the particularity of having the electrodes submerged in the molten material, in addition to needing special busbars where the electrical compensation between phases must be considered. Within the range of products supplied, the complete secondary low voltage circuit stands out, which is responsible for transmitting the current from the power transformer to the same electrodes. As automation engineering, we provide service with the main software brands of the market to any of the controllable parts of the furnace. In the area of ​​medium voltage, we are distributors of major European brands in electric elements and electrical equipment (vacuum interrupters, disconnectors …) and carry out turnkey projects for the installation of transformers.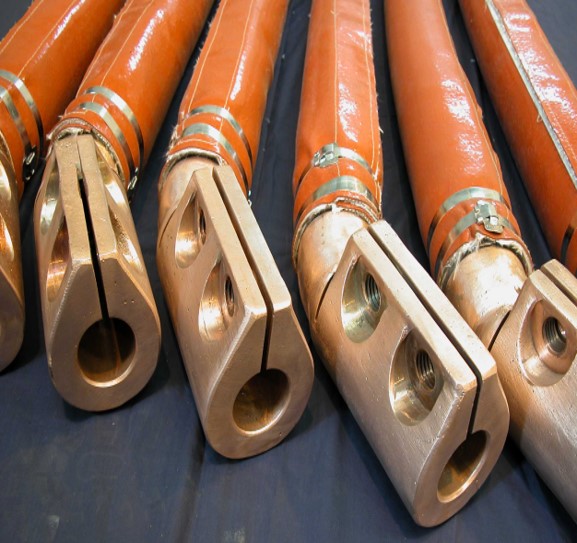 WATER COOLED CABLES
Made by rope lay technical with Ø0.5mm wire. Different protection depending the necessities of the furnace. High quality for a long life.
BUSBARS
Delta clousure busbars for electric arc furnace, regardless of the manufacturer. Complete engineering, manufacturing and assembly. For new furnaces or revamping to new transformers.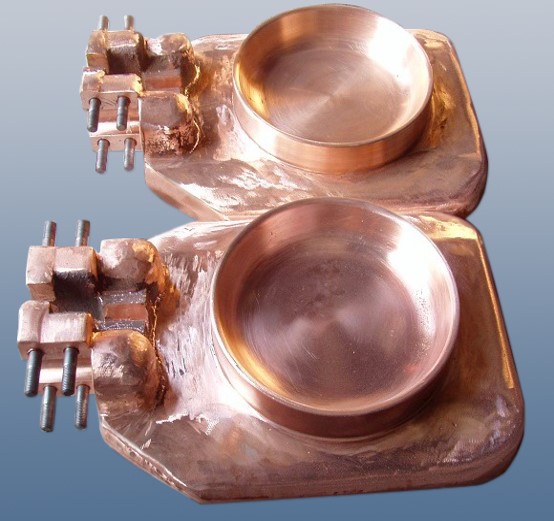 CONTACT PLATES/CROWNS
Jaws manufactured by casting with the latest technologies for high reliability and functionality of the piece. Gecsa offers service of reparation of maintenance by TIG copper welding.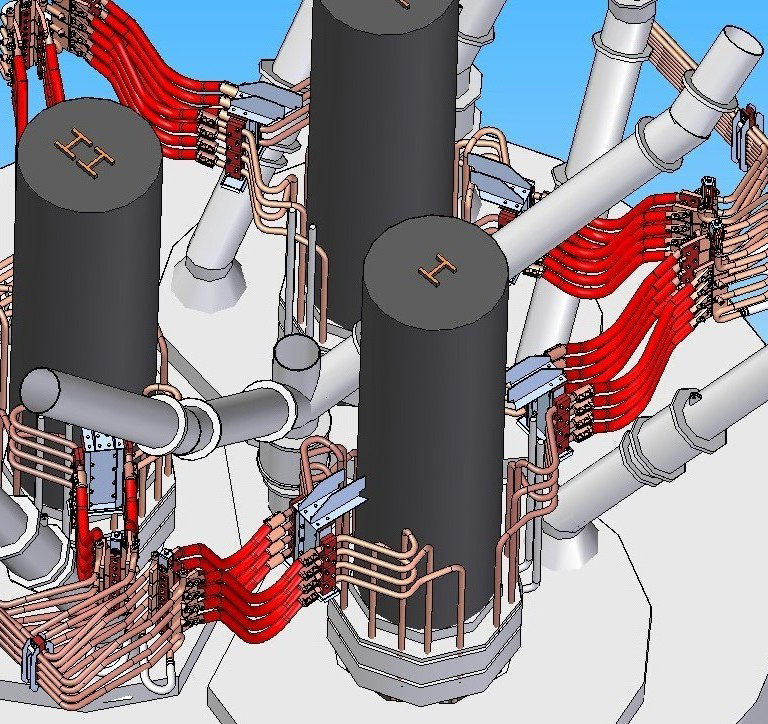 DESIGN AND TRAINING
Engineering and design with the latest 3D tools, which allows Gecsa a better precision and collaboration with the client in all its projects. Electrical studies for current compensation.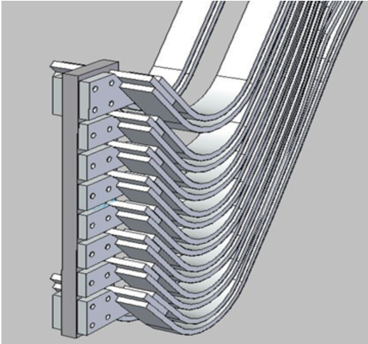 FLEXIBLE CONNECTIONS
Connections made of copper or aluminum, in sheet or braid. High flexibility connections for connection with the transformer, groundings and connections with electrodes.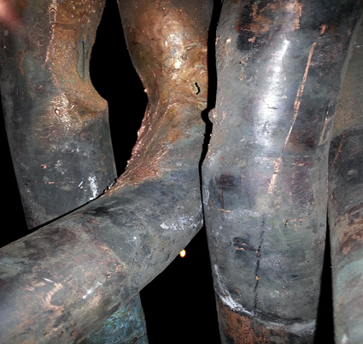 SPECIALIZED WORKS ON PLANT
Assembly of elements manufactured by Gecsa or electrical equipment as transformers.
Automation projects

Technical assistance and training
Electrical Engineering projects

Maintenance and training

Electrical studies and Energy saving