Plantas de acero
Especializados en hornos de arco eléctrico, suministro de circuitos secundarios de baja tensión, sistema de regulación y control e ingeniería eléctrica para media y baja tensión.
PRODUCTOS PARA EL SECTOR DEL ACERO
GECSA, como miembro del grupo GHI, reconocido fabricante de hornos de fusión y tratamiento térmico, tiene más de 30 años de experiencia en el sector del acero. Dentro de estos años, ha desarrollado multitud de proyectos para el sector del acero, principalmente para el horno de arco eléctrico, el cual se encarga del proceso de fundición de chatarra a través de un arco eléctrico generado por electrodos de grafito. Dentro de la gama de productos suministrados, se destaca el circuito secundario completo de baja tensión, que es el encargado de trasmitir la corriente desde el transformador de potencia hasta los mismos electrodos. Como ingeniería de automatización, damos servicio con las principales marcas de software del mercado a cualquiera de las partes controlables del horno, disponiendo de regulación propia de electrodos. En el área de media tensión, somos distribuidores de grandes marcas europeas en aparillaje eléctrico y equipos eléctricos (interruptores de vacío, seccionadores…) además de llevar a cabo proyectos llave en mano para la instalación de transformadores.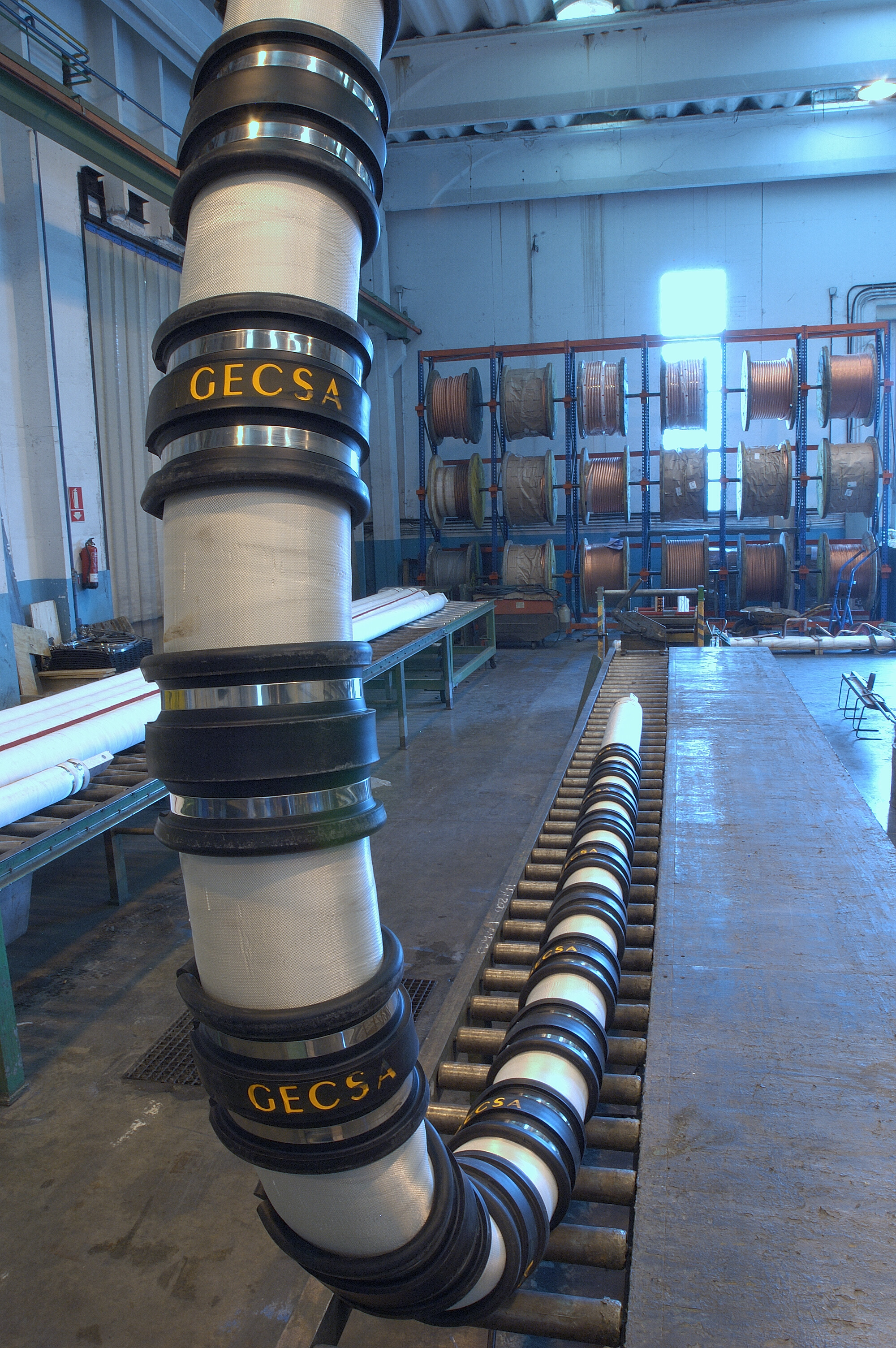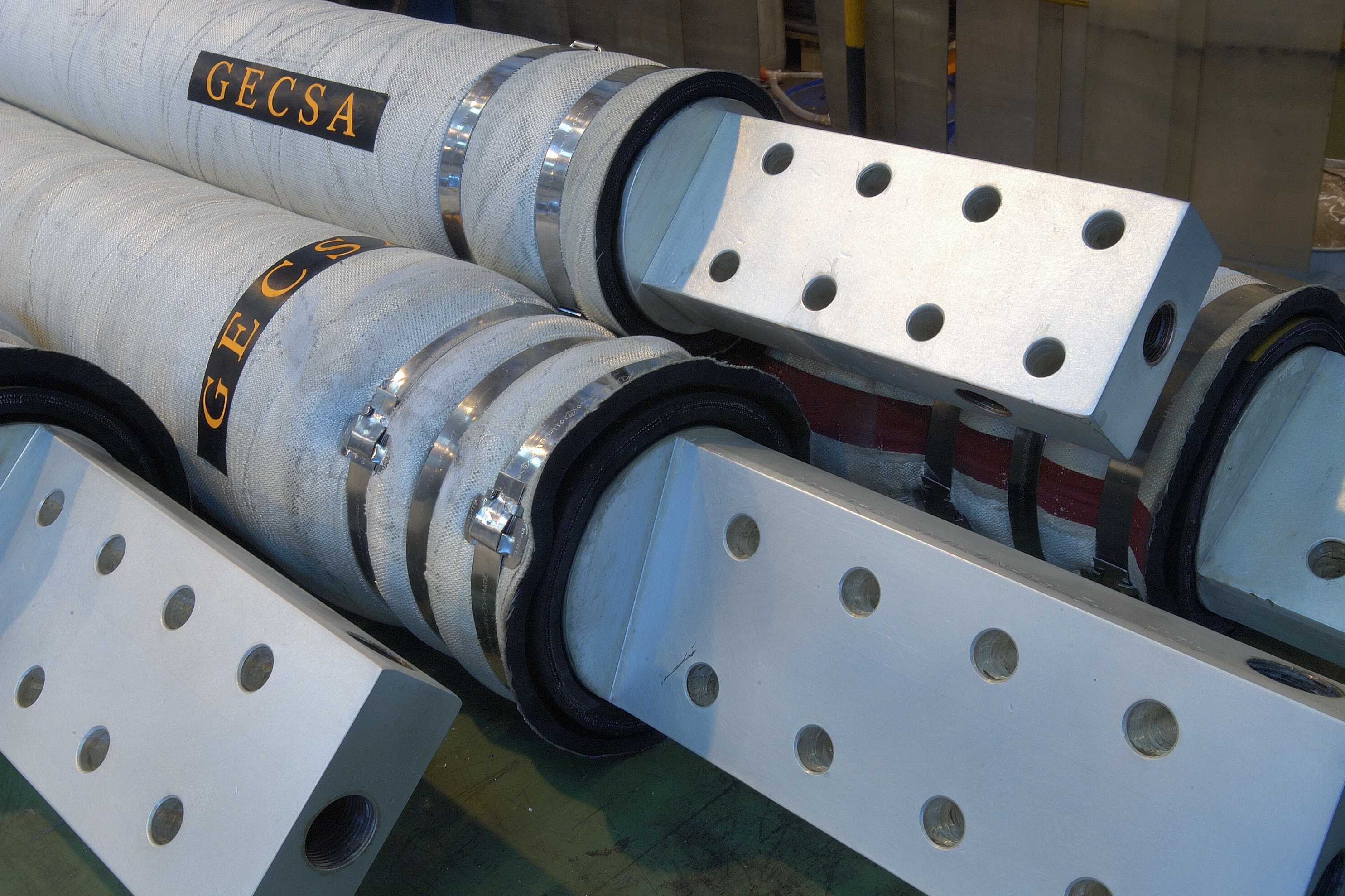 WATER COOLED CABLES
Made by rope lay technical with Ø0.5mm wire. Different protection depending the necessities of the furnace. High quality for a long life.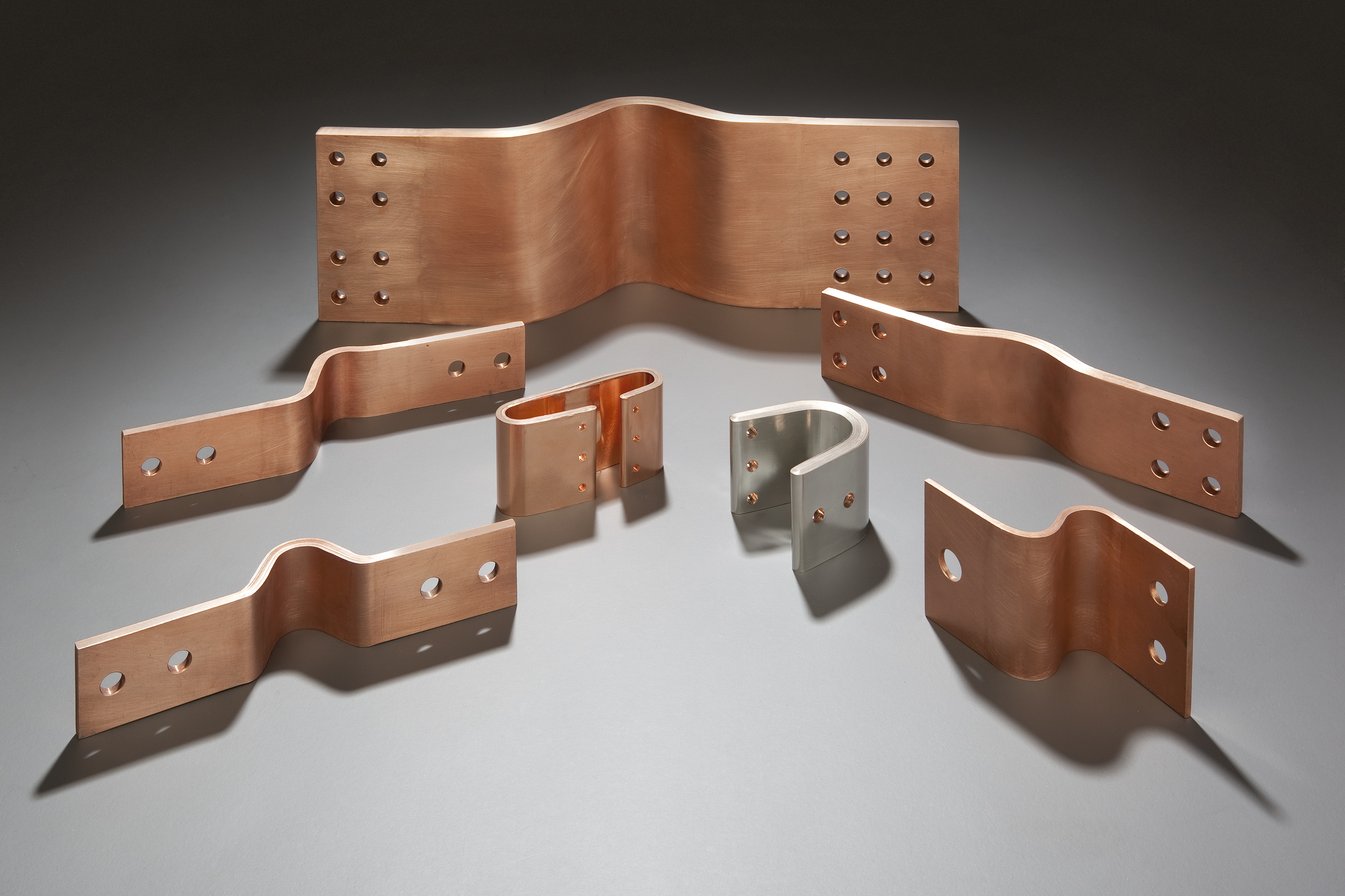 FLEXIBLE CONNECTIONS
Connections made of copper or aluminum, in sheet or braid. High flexibility connections for connection with the transformer or groundings.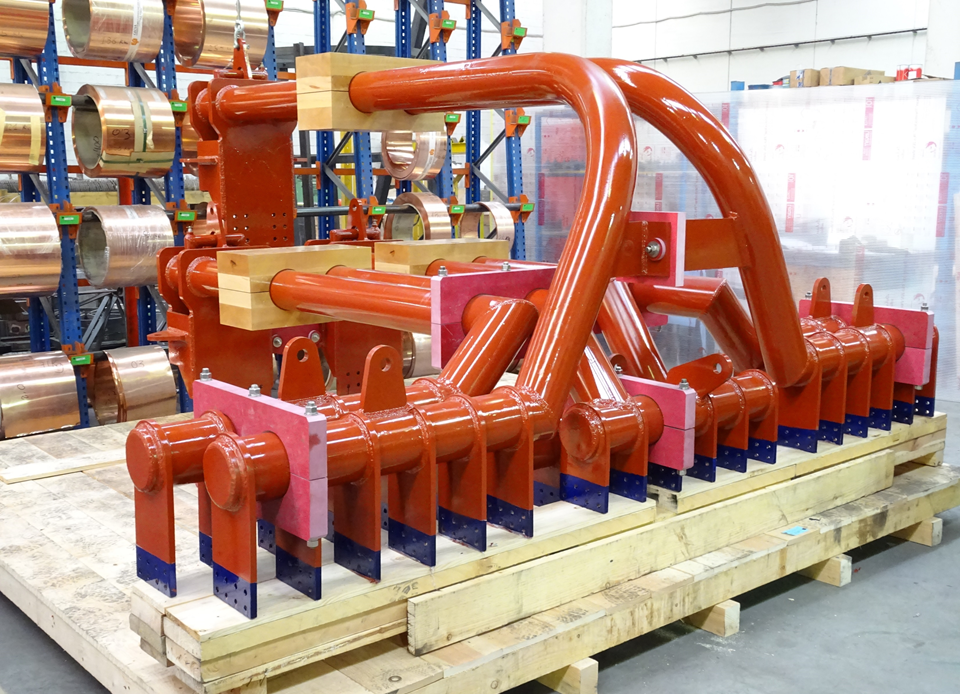 BURBARS
Delta clousure busbars for electric arc furnace and Laddel furnaces. Complete engineering, manufacturing and assembly. For new furnaces or revamping to new transformers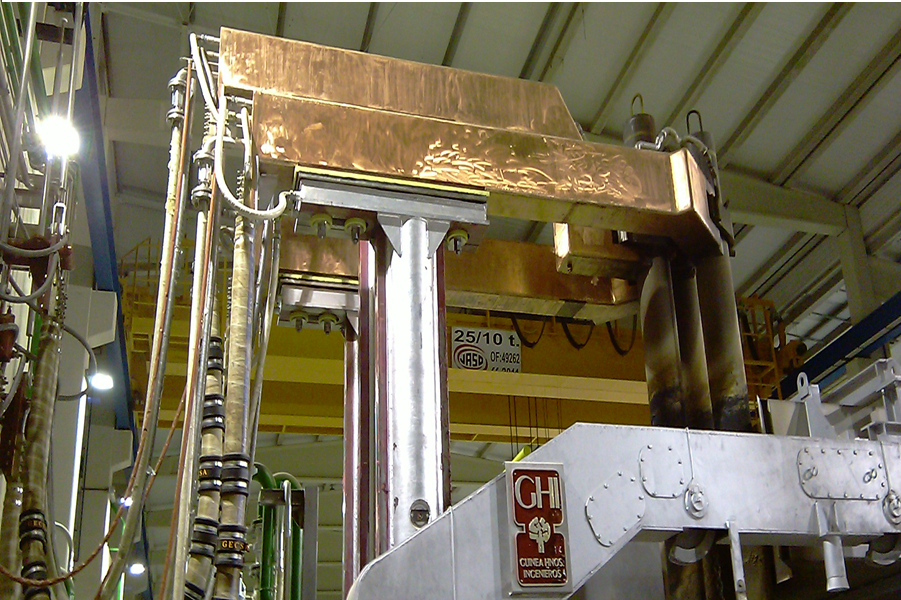 CURRENT CONDUCTING ARMS
The current conducting arms are manufactured like a copper conducting body where current is conducted to the contact shoes by the own arm body manufactured in bimetallic material with high electrical conductivity characteristics.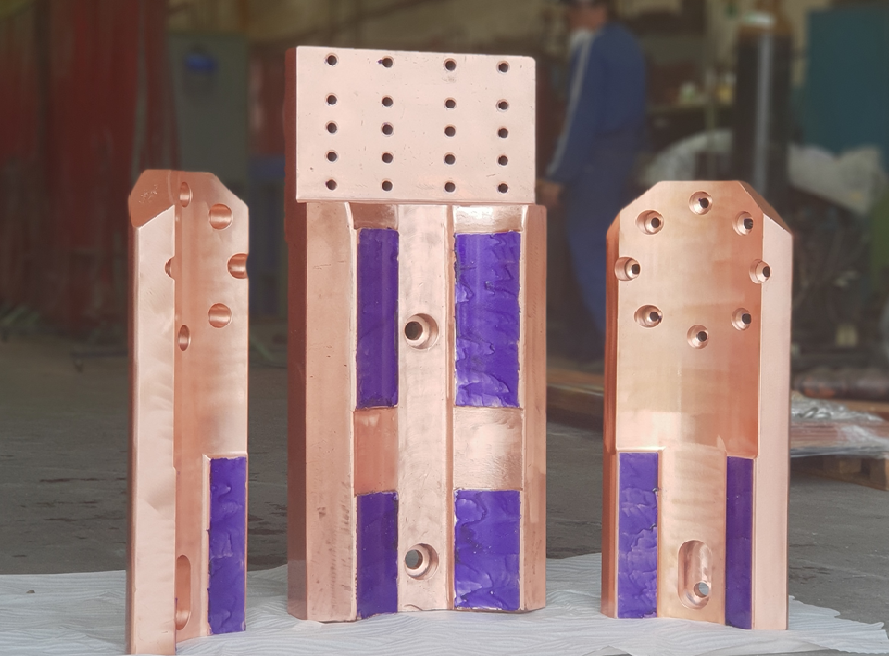 CONTACT PLATES/JAWS
Contact clamps for current arms made of laminated or forged electrolytic copper, ensuring the highest electrical conductivity and the ideal mechanical conditions for high resistant contact with the electrode. Gecsa offers service of reparation of maintenance by TIG copper welding.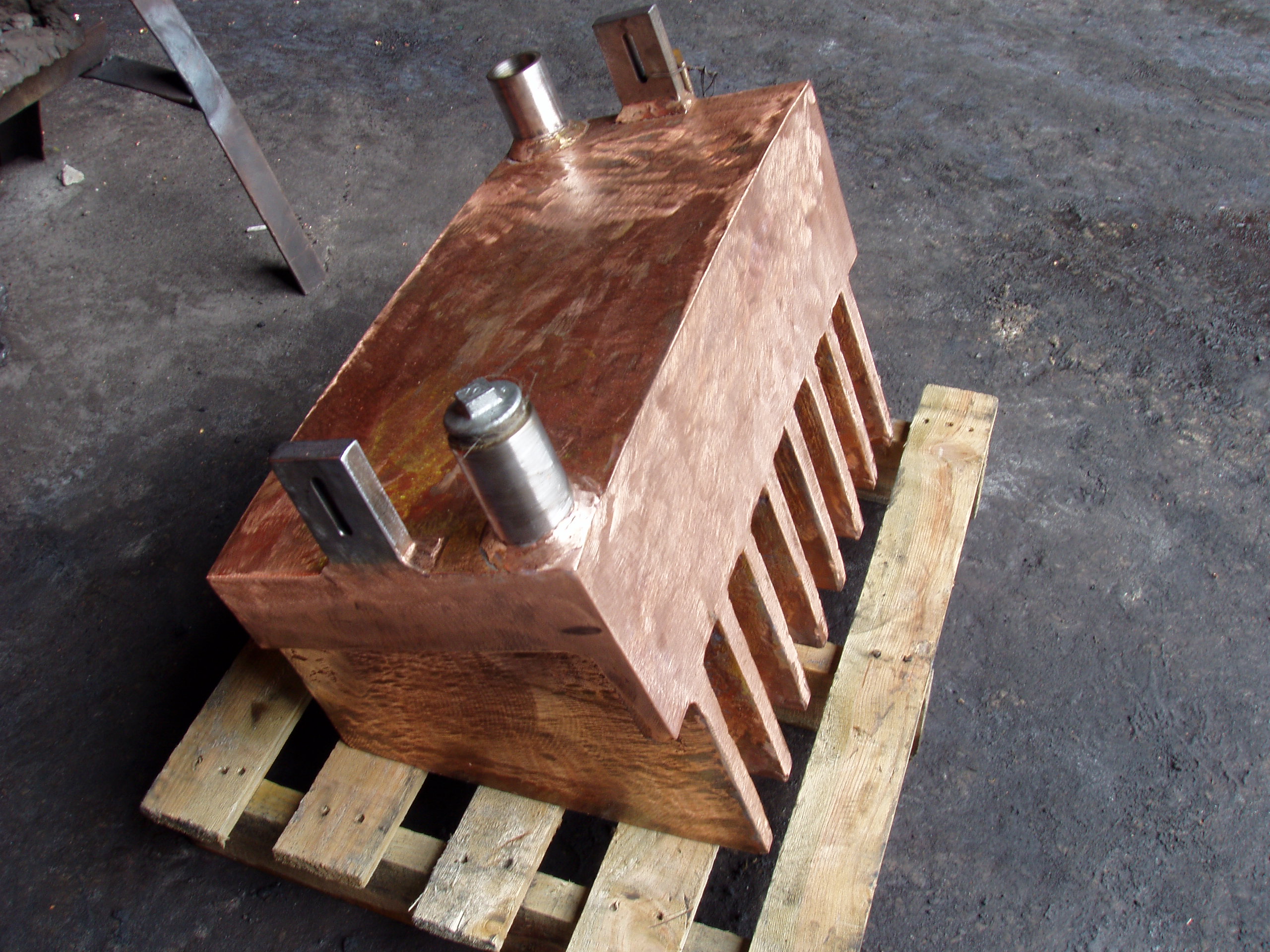 INJECTION BOXES / KOYETS
Koyet boxes and carbon and oxygen injection equipment, manufactured by casting with the latest technologies for high reliability and functionality of the piece. Gecsa offers service of reparation of maintenance by TIG copper welding.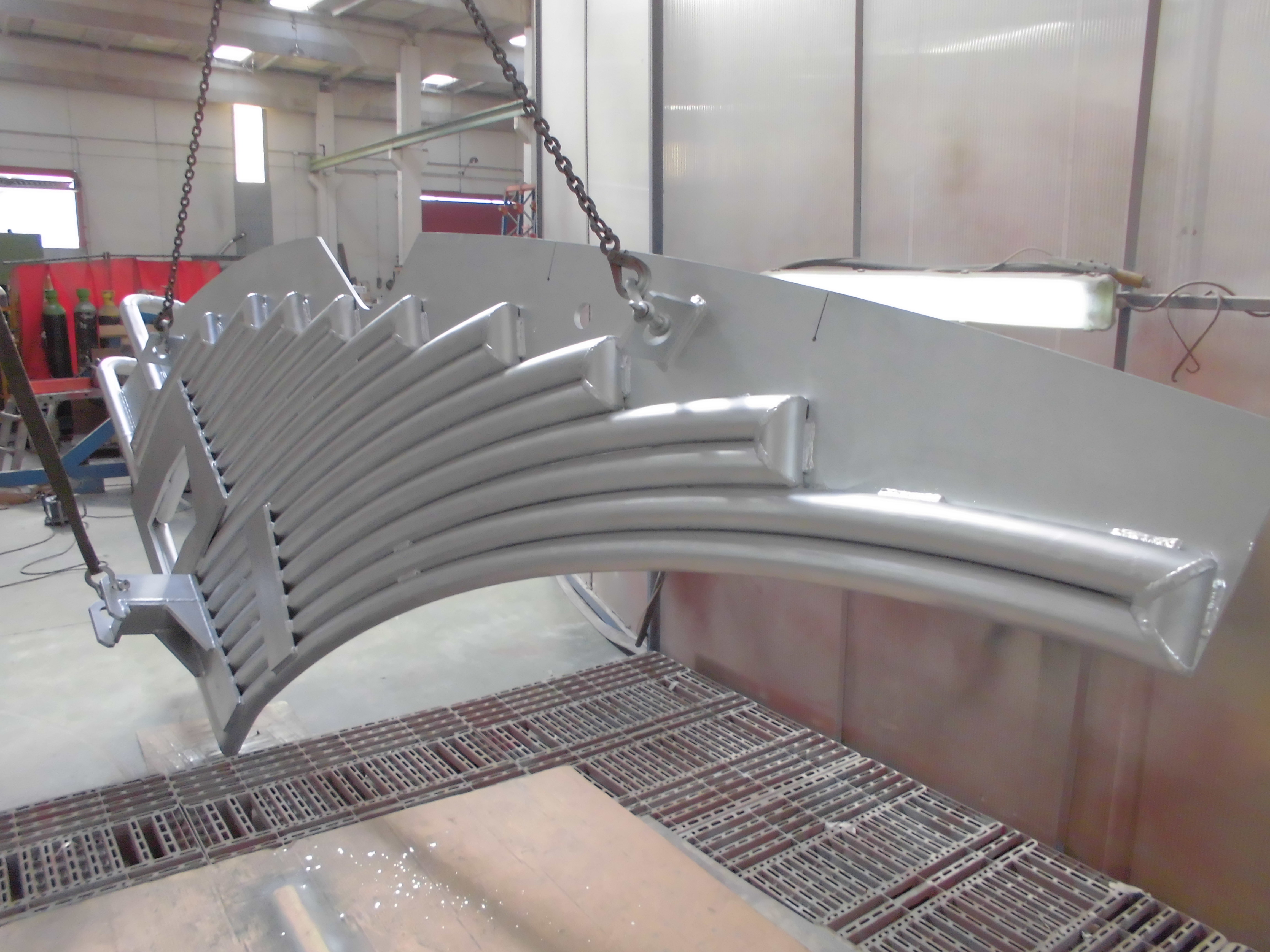 WATER COOLED PANELS
Panels for shells or vaults made on copper and steel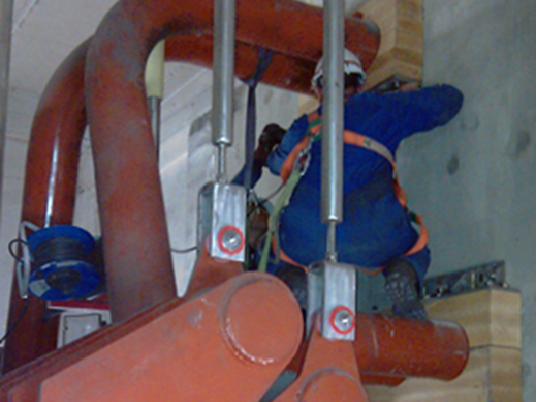 INSTALLATIONS
Specialized works on plant. Assembly of elements manufactured by Gecsa or electrical equipment as transformers.
Automatización
Regulación y gestión de EAF
Sistema de alimentación de aditivos
AOD
Horno de recalentamiento.
Líneas de acabado
Manejo y almacenamiento del producto
Equipo auxiliar
Sistemas de optimización de horno
Soluciones 4.0
Department of Electrical Engineering
Installations in medium voltage (Up to 72.5 Kv)
Specific equipment for steel mills

SIEMENS Vacuum Circuit Breakers specific for electrical arc furnace
Capacitors
Harmonic filters
RC circuits
Motorized disconnectors
Power transformers, etc.)

Furnaces and heaters of variable frequency up to 4 MVA.
Energy saving and process optimization.
Electrical Turnkey Project
Technical Training