Steel plants
Specialized in electric arc furnaces, supply of low voltage secondary circuits, regulation and control system and electrical engineering for medium and low voltage.
PRODUCTS FOR THE STEEL SECTOR
GECSA, as a member of the GHI group, a recognized manufacturer of melting and heat treatment furnaces, has more than 30 years of experience in the steel sector. Within these years, it has developed a multitude of projects for the steel sector, mainly for the electric arc furnace, which is responsible for the scrap smelting process through an electric arc generated by graphite electrodes. Within the range of products supplied, the complete low voltage secondary circuit stands out, which is responsible for transmitting the current from the power transformer to the electrodes themselves. As automation engineering, we provide service with the main software brands on the market to any of the controllable parts of the furnace, having its own regulation of electrodes. In the medium voltage area, we are distributors of major European brands in electrical wiring and electrical equipment (vacuum switches, disconnectors …) in addition to carrying out turnkey projects for the installation of transformers.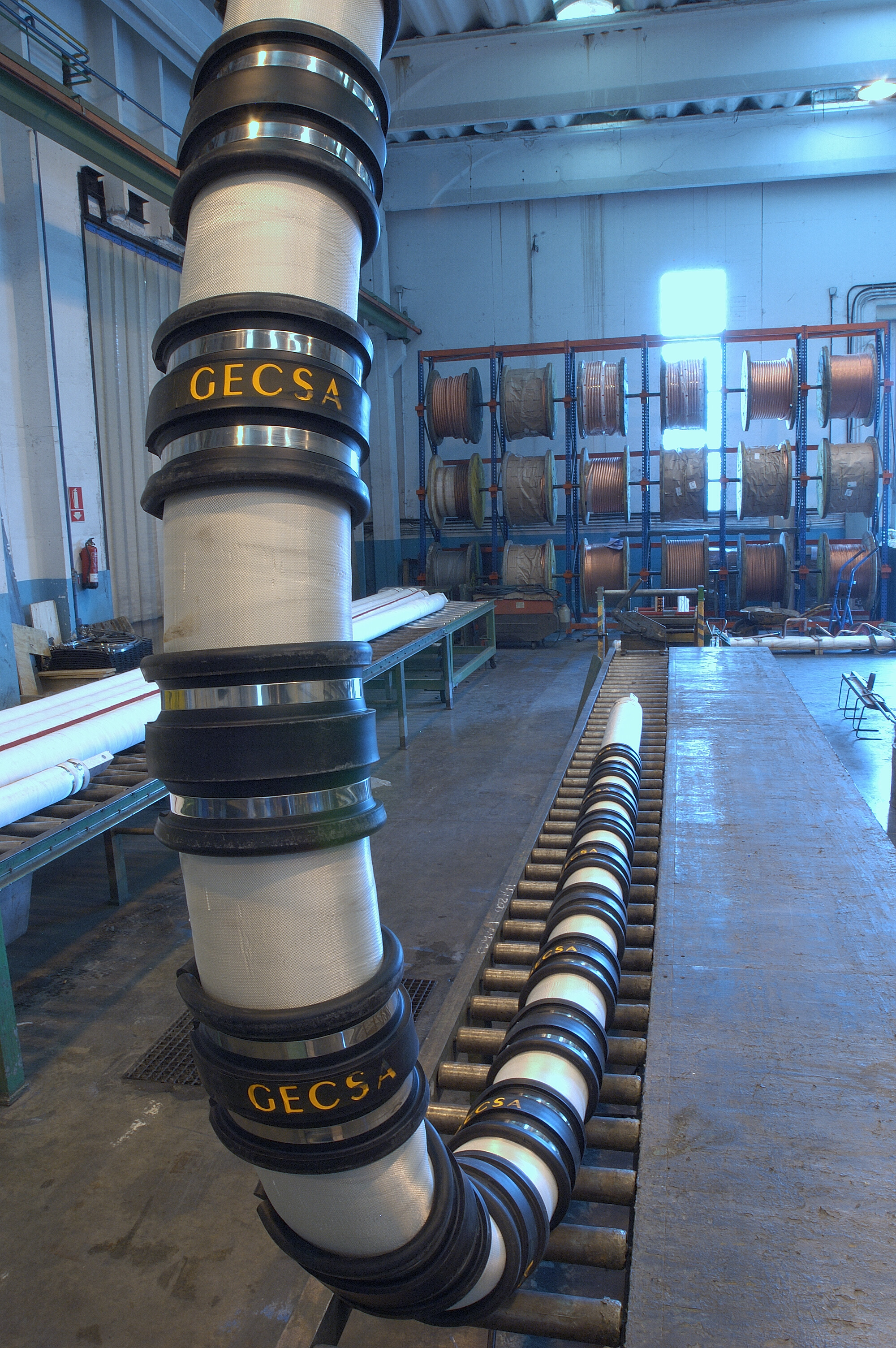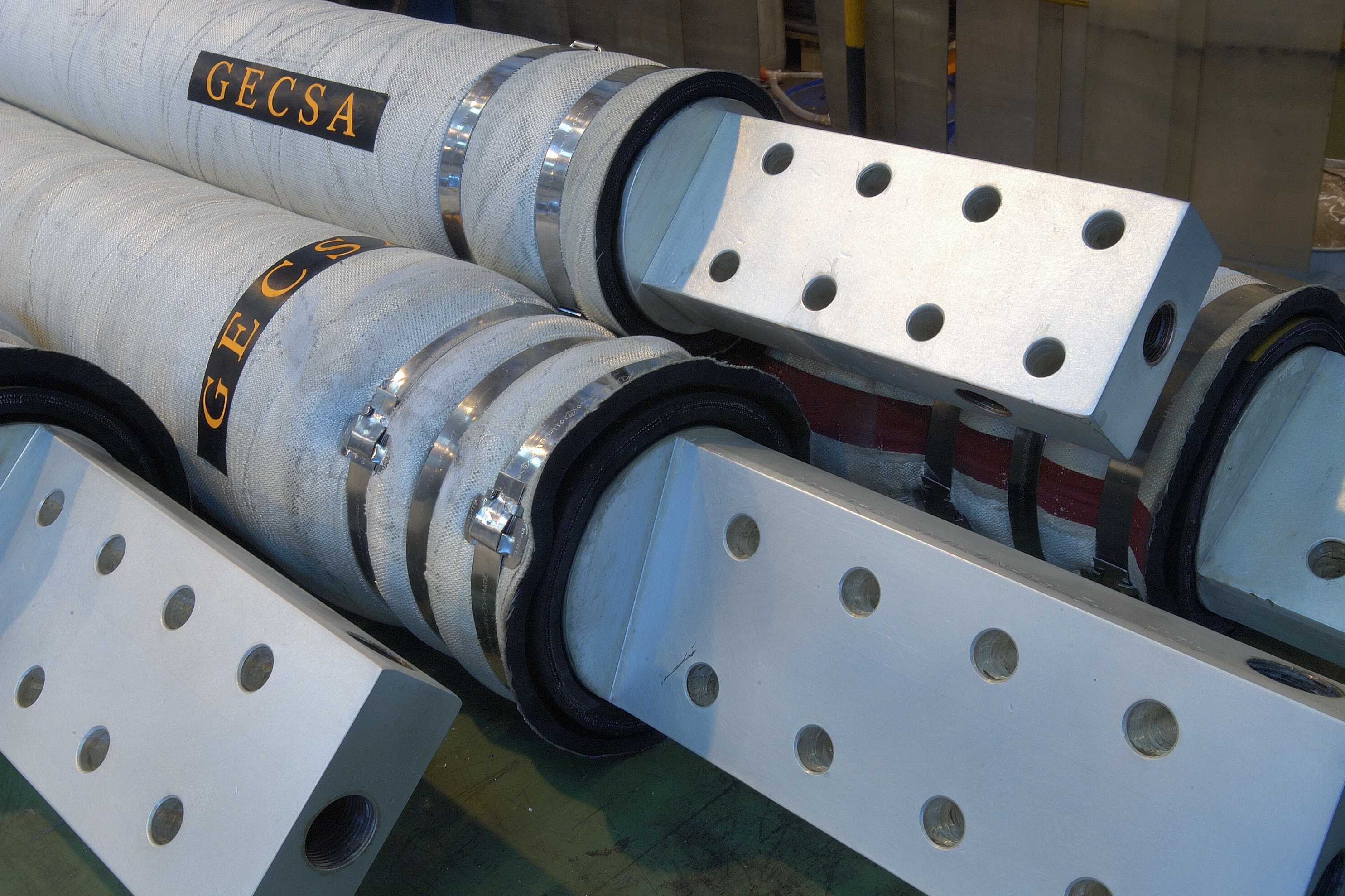 WATER COOLED CABLES
Made by rope lay technical with Ø0.5mm wire. Different protection depending the necessities of the furnace. High quality for a long life.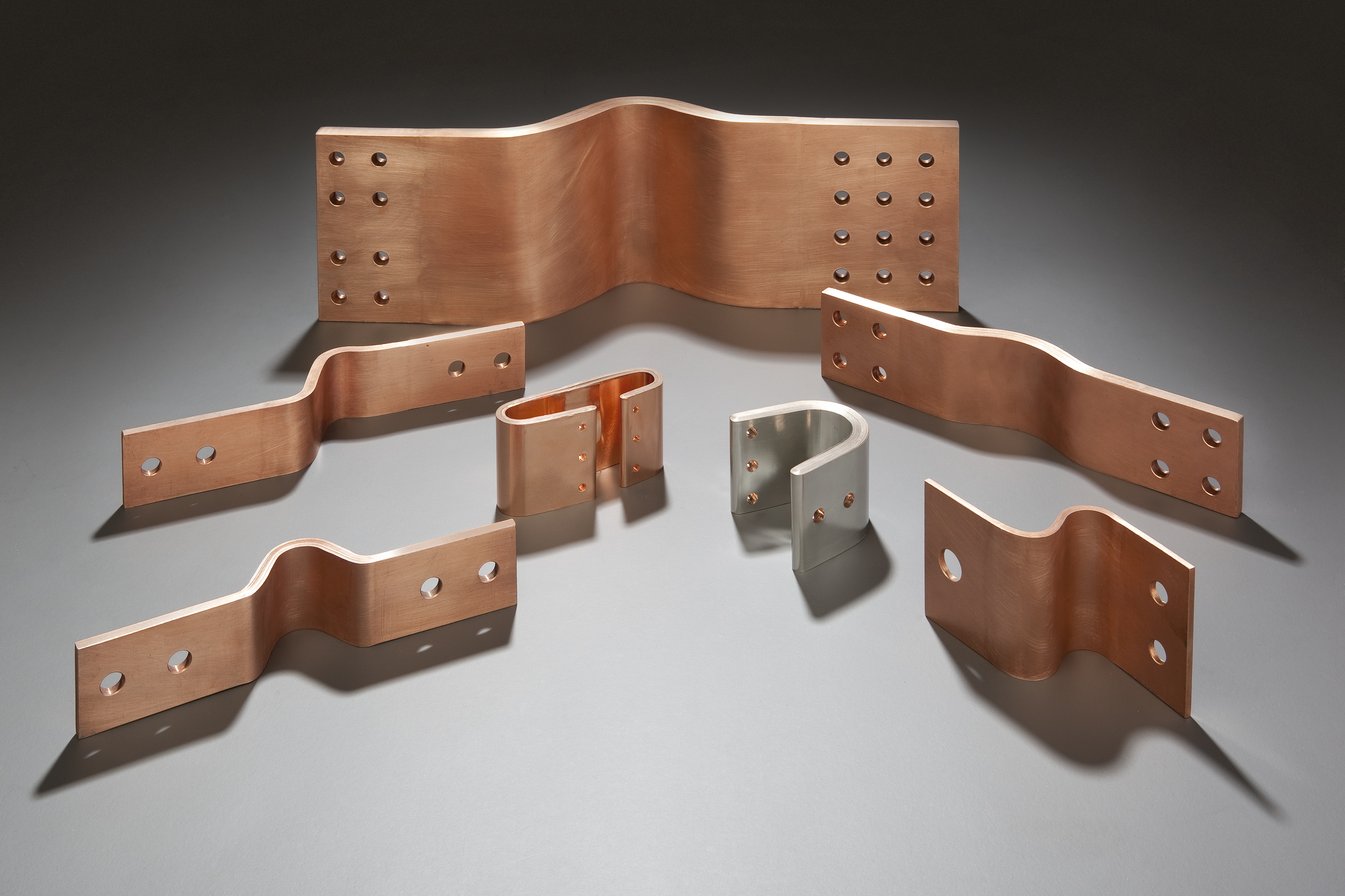 FLEXIBLE CONNECTIONS
Connections made of copper or aluminum, in sheet or braid. High flexibility connections for connection with the transformer or groundings.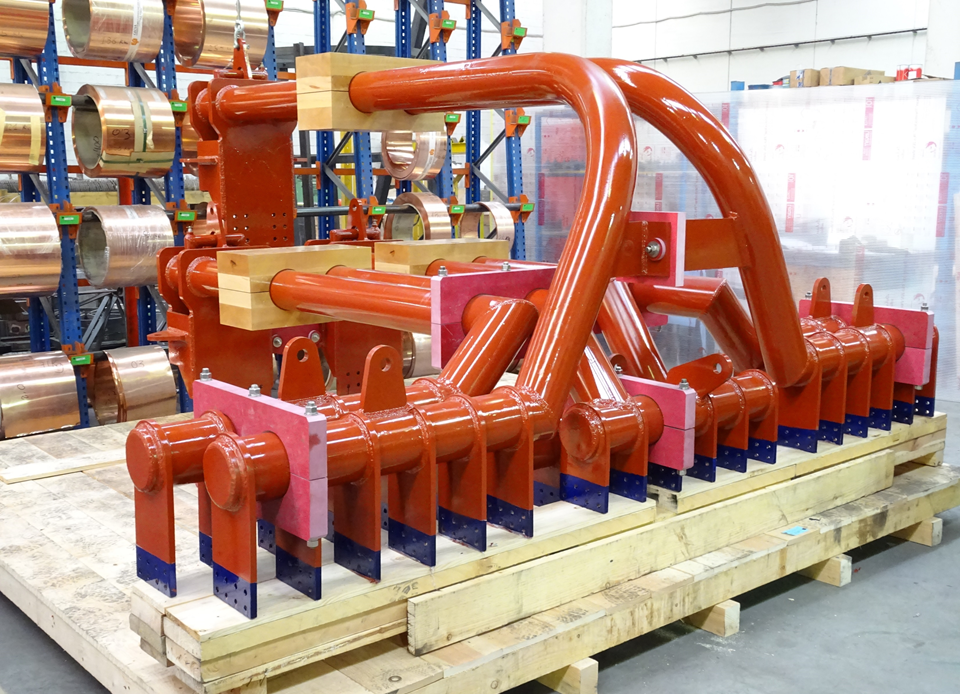 BURBARS
Delta clousure busbars for electric arc furnace and Laddel furnaces. Complete engineering, manufacturing and assembly. For new furnaces or revamping to new transformers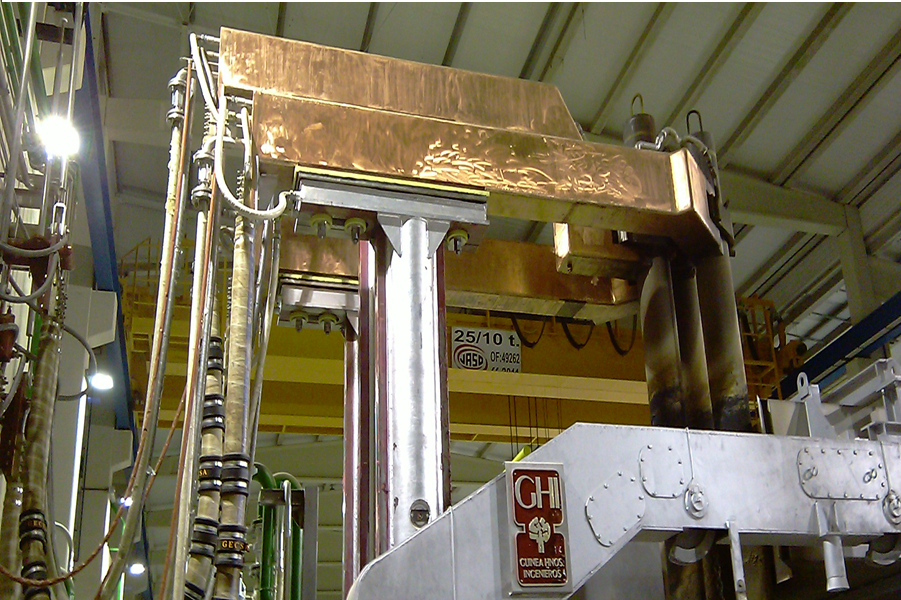 CURRENT CONDUCTING ARMS
The current conducting arms are manufactured like a copper conducting body where current is conducted to the contact shoes by the own arm body manufactured in bimetallic material with high electrical conductivity characteristics.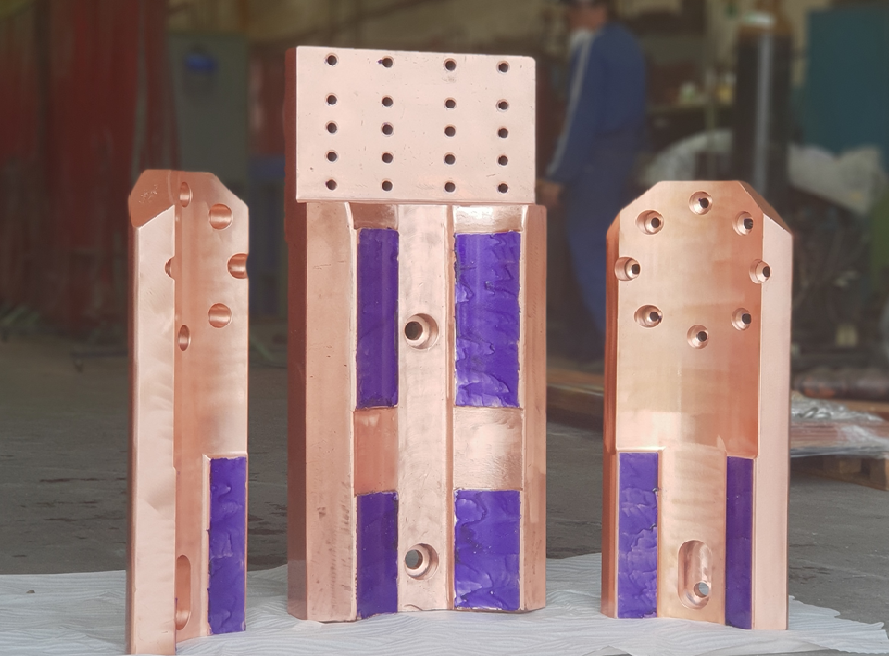 CONTACT PLATES/JAWS
Contact clamps for current arms made of laminated or forged electrolytic copper, ensuring the highest electrical conductivity and the ideal mechanical conditions for high resistant contact with the electrode. Gecsa offers service of reparation of maintenance by TIG copper welding.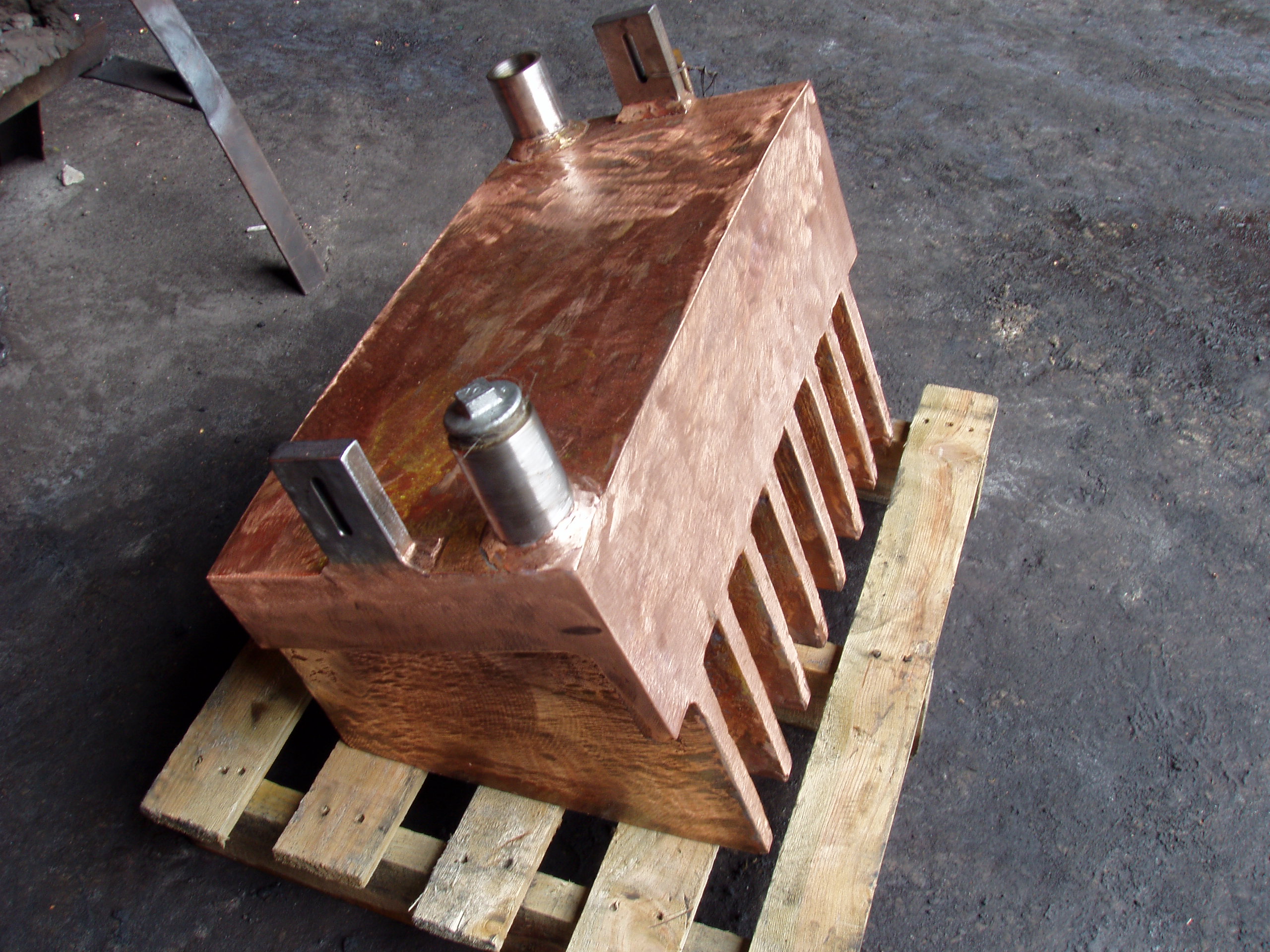 INJECTION BOXES / KOYETS
Koyet boxes and carbon and oxygen injection equipment, manufactured by casting with the latest technologies for high reliability and functionality of the piece. Gecsa offers service of reparation of maintenance by TIG copper welding.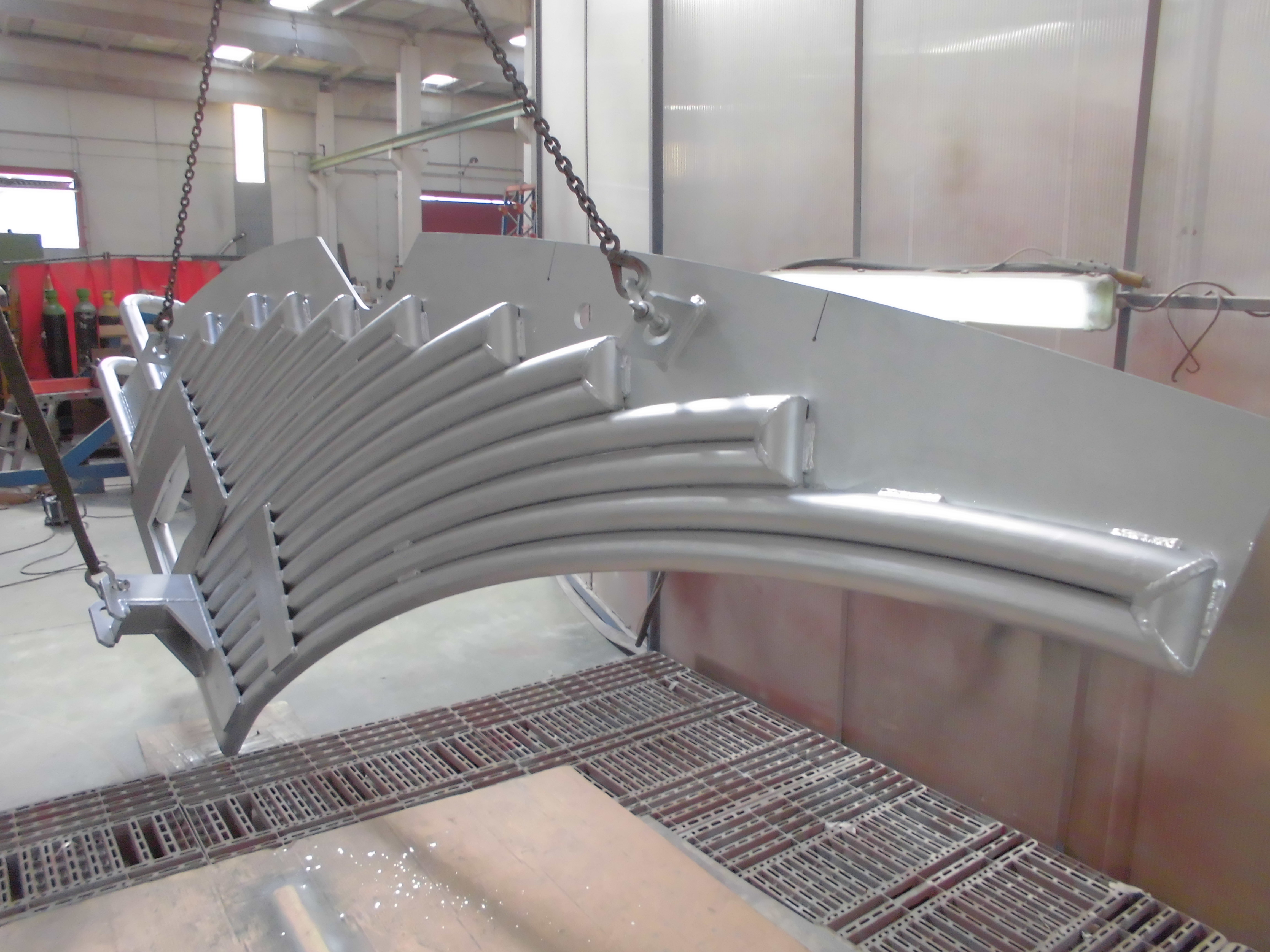 WATER COOLED PANELS
Panels for shells or vaults made on copper and steel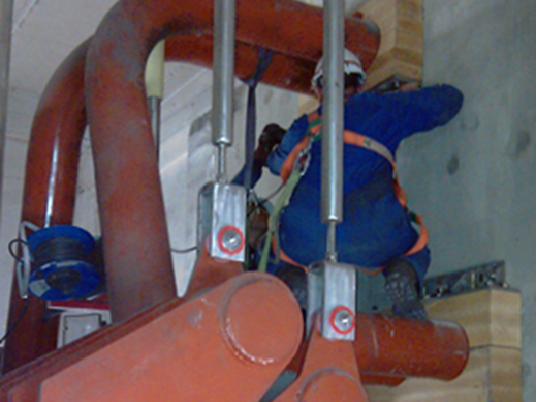 INSTALLATIONS
Specialized works on plant. Assembly of elements manufactured by Gecsa or electrical equipment as transformers.
Automatización
Regulación y gestión de EAF
Sistema de alimentación de aditivos
AOD
Horno de recalentamiento.
Líneas de acabado
Manejo y almacenamiento del producto
Equipo auxiliar
Sistemas de optimización de horno
Soluciones 4.0
Department of Electrical Engineering
Installations in medium voltage (Up to 72.5 Kv)
Specific equipment for steel mills

SIEMENS Vacuum Circuit Breakers specific for electrical arc furnace
Capacitors
Harmonic filters
RC circuits
Motorized disconnectors
Power transformers, etc.)

Furnaces and heaters of variable frequency up to 4 MVA.
Energy saving and process optimization.
Electrical Turnkey Project
Technical Training