CONDUCTORS
Tailor-made and integral solutions, among them the design and manufacture of special electrical conductors, focused on industrial sectors with high current consumption
GECSA CONDUCTORS
The conductors department specializes in the design, manufacture and assembly of special conductors (mainly tailor-made) intended primarily for high intensities. Gecsa specializes in two types of materials: COPPER and ALUMINUM, one of its main strengths being the welding of both materials. Of special difficulty and shortage of welders prepared is the welding of copper.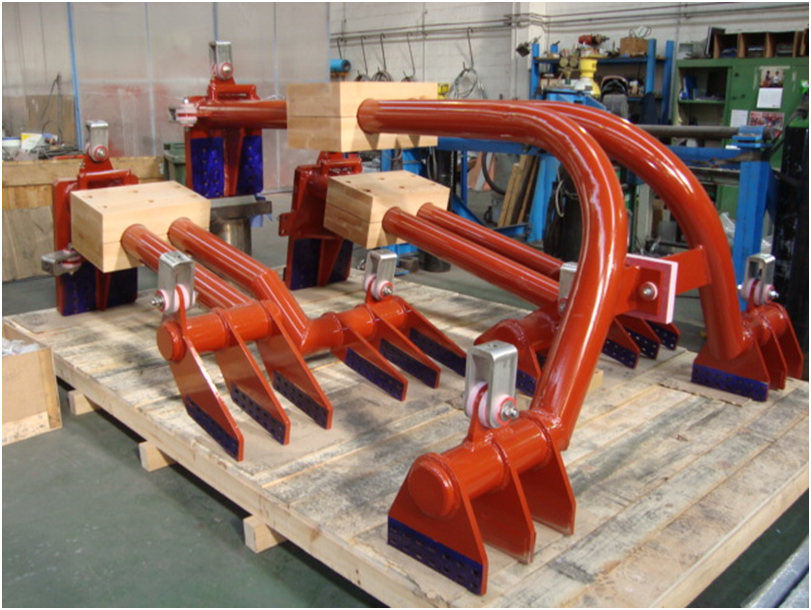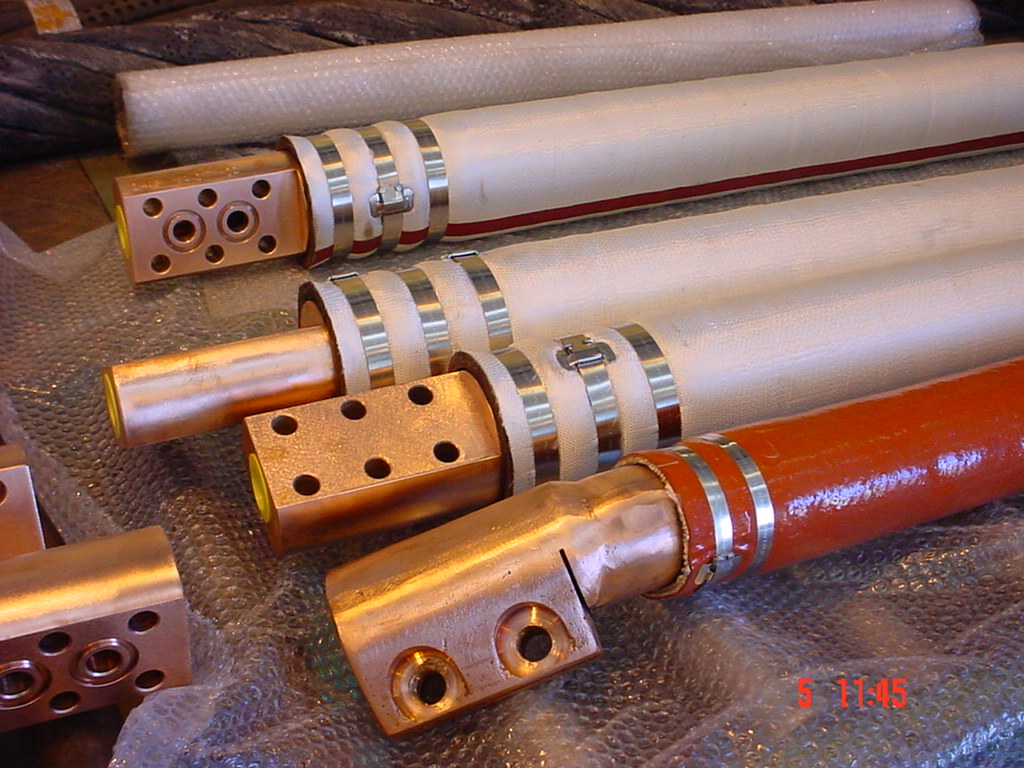 These cables are tailor made (according to the customer's drawing or measuring a cable when they send it to repair) and maintenance service is given with different levels of repair: change of external protection LEVEL1, change of all protections and cleaning of the LEVEL 2 copper and LEVEL 3, new cable manufacturing reusing the connection terminals (scrap of the old cable is discounted in this price). There are different protections of the cables depending on the customer's needs: rubber, fiberglass, neoprene, Nomex, silicone, kevlar ….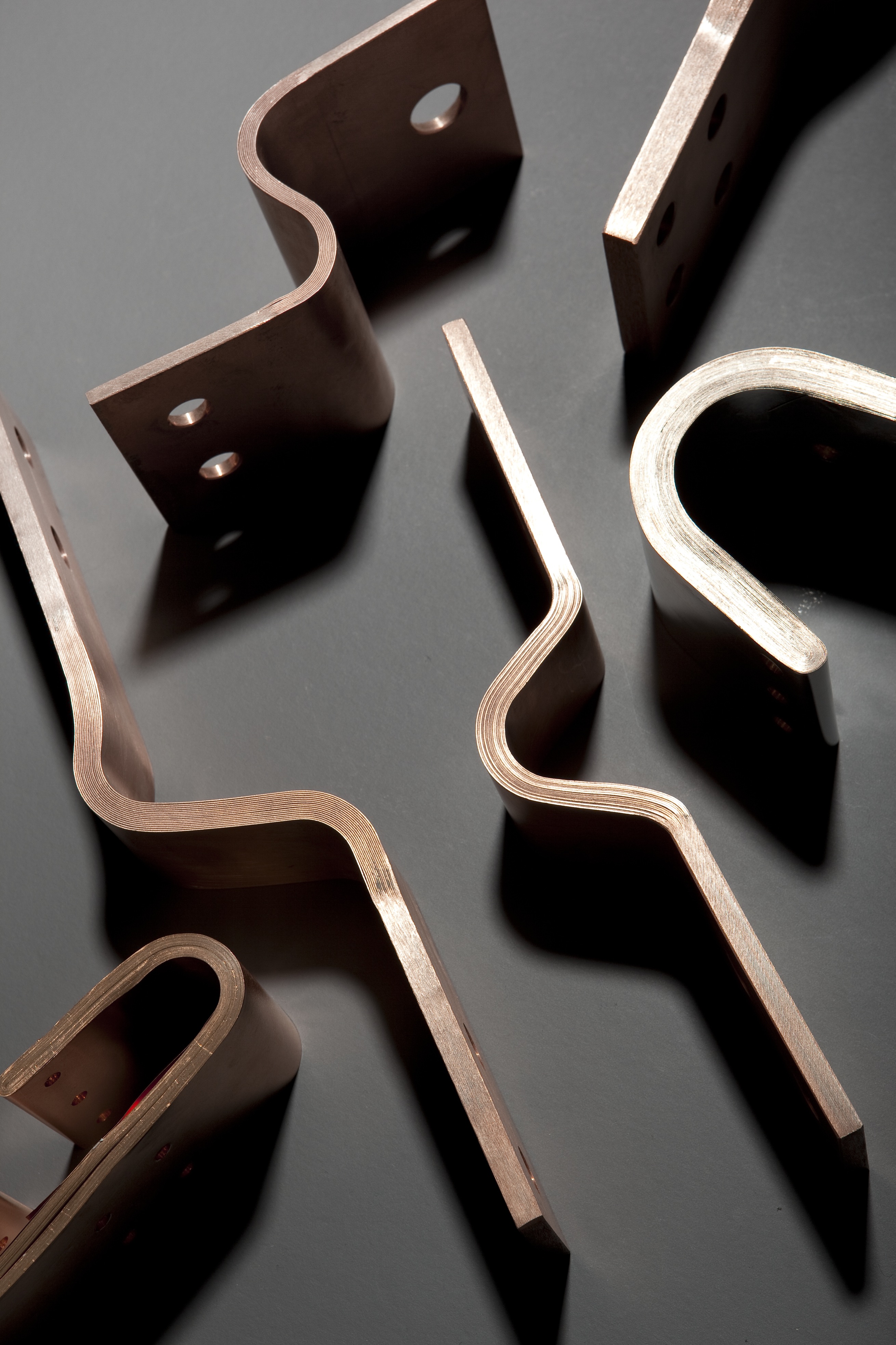 FLEXIBLE CONNECTIONS
The types of flexible connections that GECSA produces are of two types: in sheet and in braid.
– Flexible in sheet: they are used for the connection with transformers (to absorb vibrations) and for electrical machines, where you want to transmit current between two parts and at least one of them is mobile. They are manufactured in both copper and aluminum. Copper can be manufactured in 3 different ways: Welding the connection as a rigid plate, riveting two plates making package with the sheets and by press-welding. Pressing-welding is the most common, packs of sheets are made, and the contact areas are placed between two graphites where, by pressure and current flow, the sheets melt and a rigid zone remains. With this process a uniform material is obtained and without the possibility of hot spots due to the absence of welds. These types of connections are mainly required in electrical machines.
– Flexible in braid – are manufactured only in copper. They are used as earthing or for joints where one of the moving parts moves in different directions and something more flexible like the braid is required.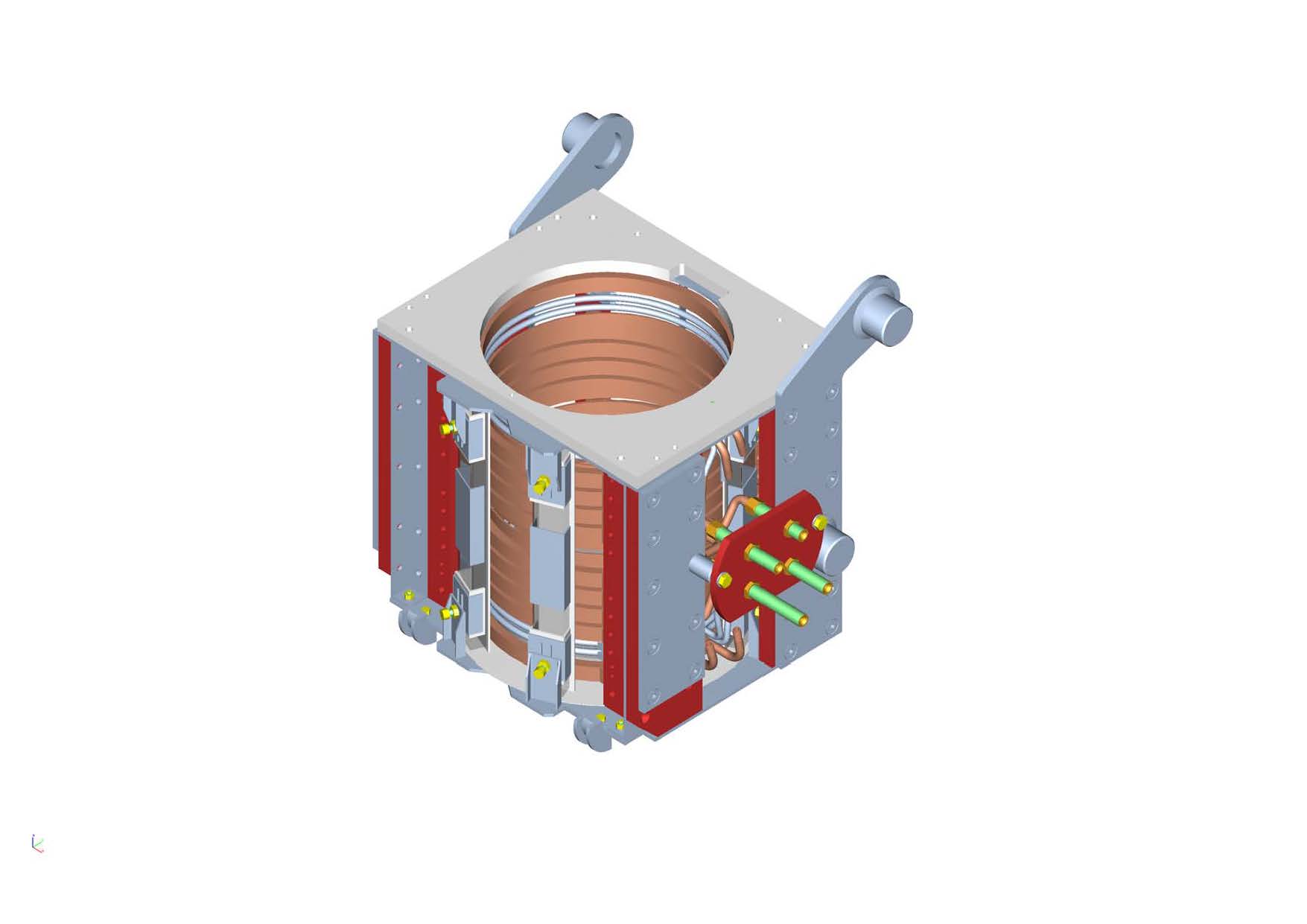 PRODUCTS FOR INDUCTION FURNACES
GECSA works with network or medium frequency furnaces, regardless of the manufacturer of the furnace.
– CRISOL FURNACES: GECSA provides service to the complete furnace, from the demolition of the refractory, revision and setting of the coil, revision of boiler and external insulation, review of magnetic cores, installation in the furnace and refractory lining.
The coil, once revised, sends a technical-economic report to the client where the type of repair is specified. This repair may be to give a final insulation finish to the coil if it is in good condition or completely burn the insulation in a furnace, shape and isolate it completely again.
– CHANNEL FURNACES: we provide service to the complete furnace, from the demolition of the refractory, revision and checking of the coil, sleeve and core, revision of boiler and external insulation and lining with refractory.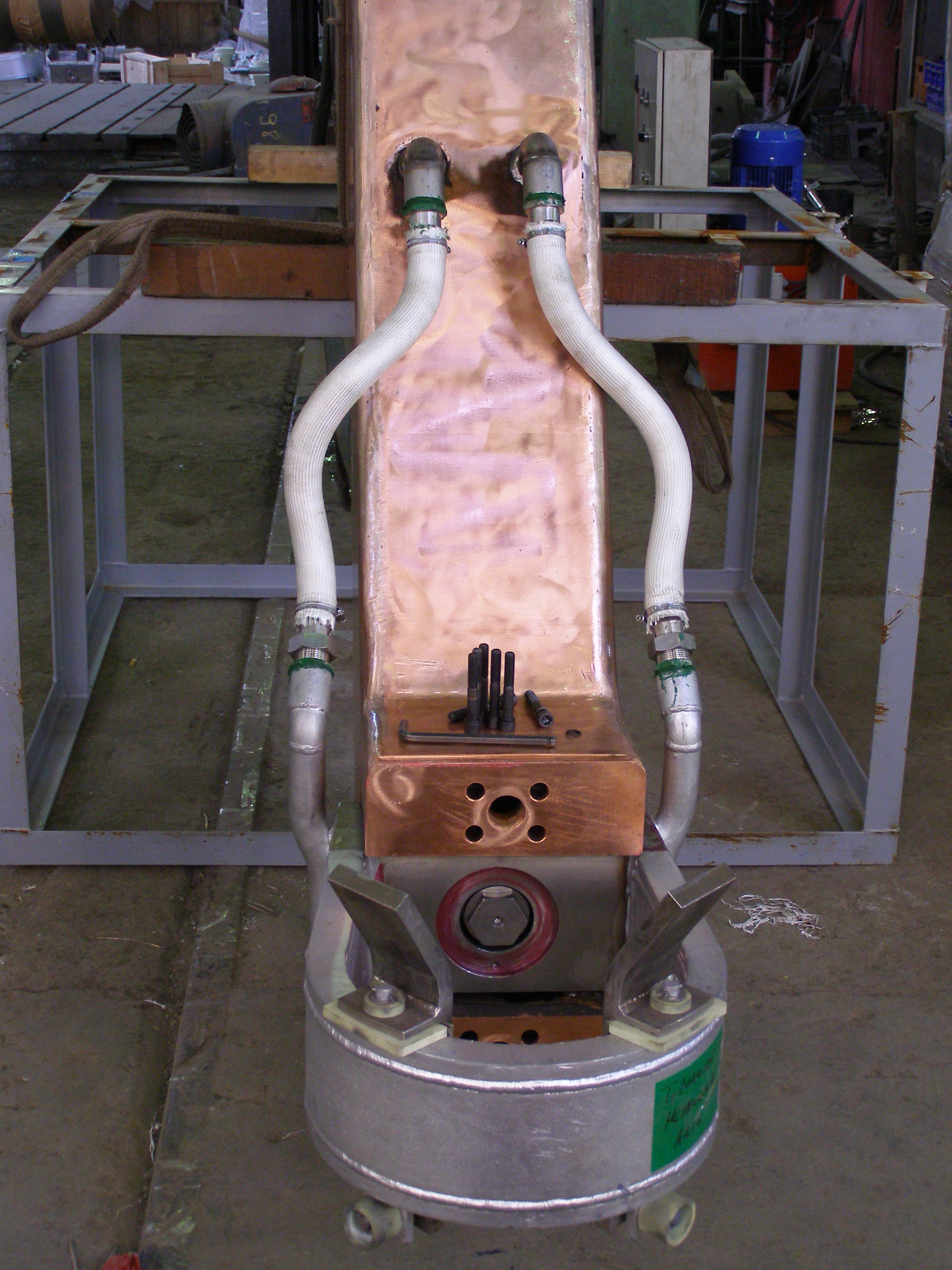 CURRENT CONDUCTING ARMS
The current conducting arms are manufactured as a copper conductor body where the current is conducted to the contact jaws by the arm body itself made of bimetallic material with high electrical conductivity characteristics.
Manufacture are made according to existing design or under own design.
Repairs and maintenance services are carried out.
SPECIAL CONNECTIONS
Copper or aluminum parts manufactured according to drawing for any type of electrical or mechanical application.
Manufacture in any format: sheet metal, tube, flexible sheets …, where welding and thermal treatment take special importance.
All the pieces can carry special finishes such as silver, tin, nickel …
Specialized in repairing parts that are prone to contact wear.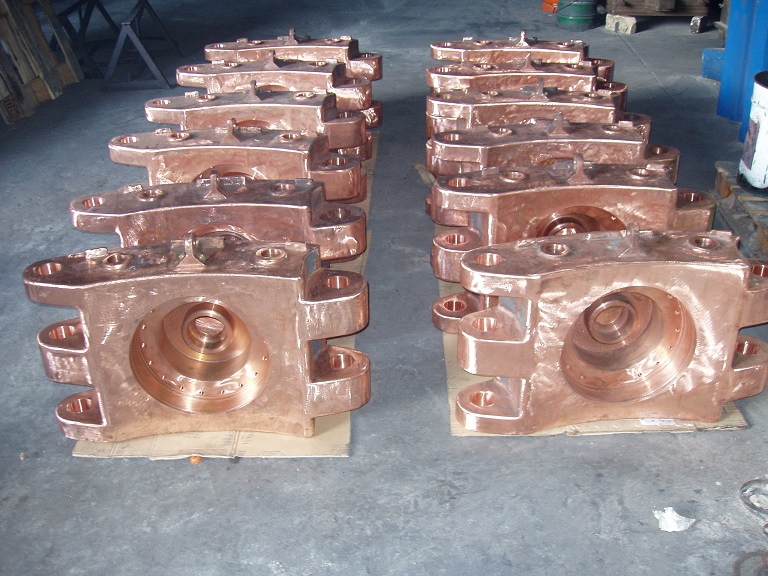 COPPER CASTING PIECES
Copper pieces whose geometry makes machining impossible.
Use of the latest technologies for high reliability and functionality of the piece.
Specialized in repairing parts that are prone to contact wear.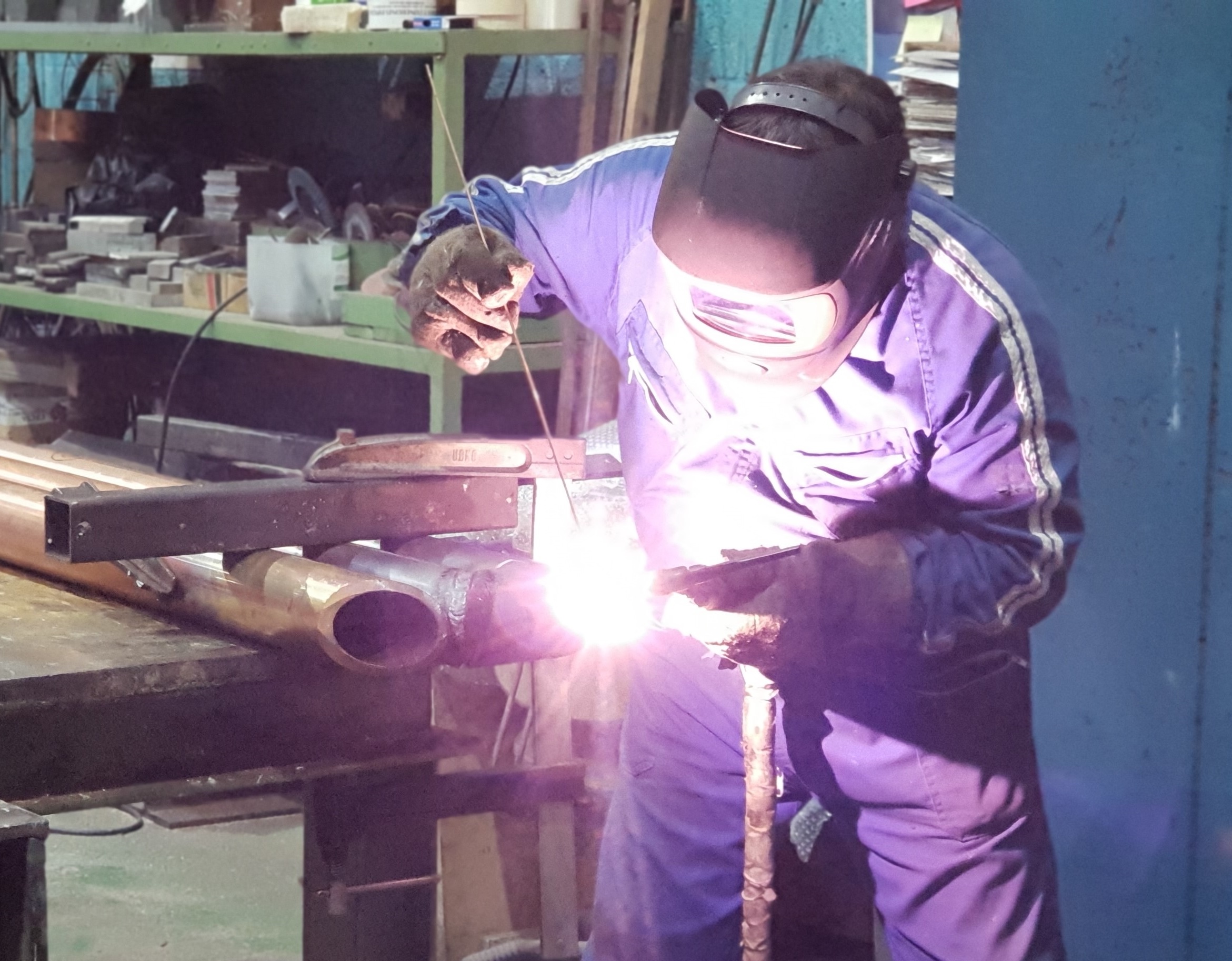 TECHNICAL ASSISTANCE
GECSA's technical team, highly trained, has the necessary experience to offer maintenance, repairs and technical assistance to the equipment supplied throughout the world.
We have a repair section for the most used consumables: cables, clamps, arms, coils …